MARCH 2019 
ISSUE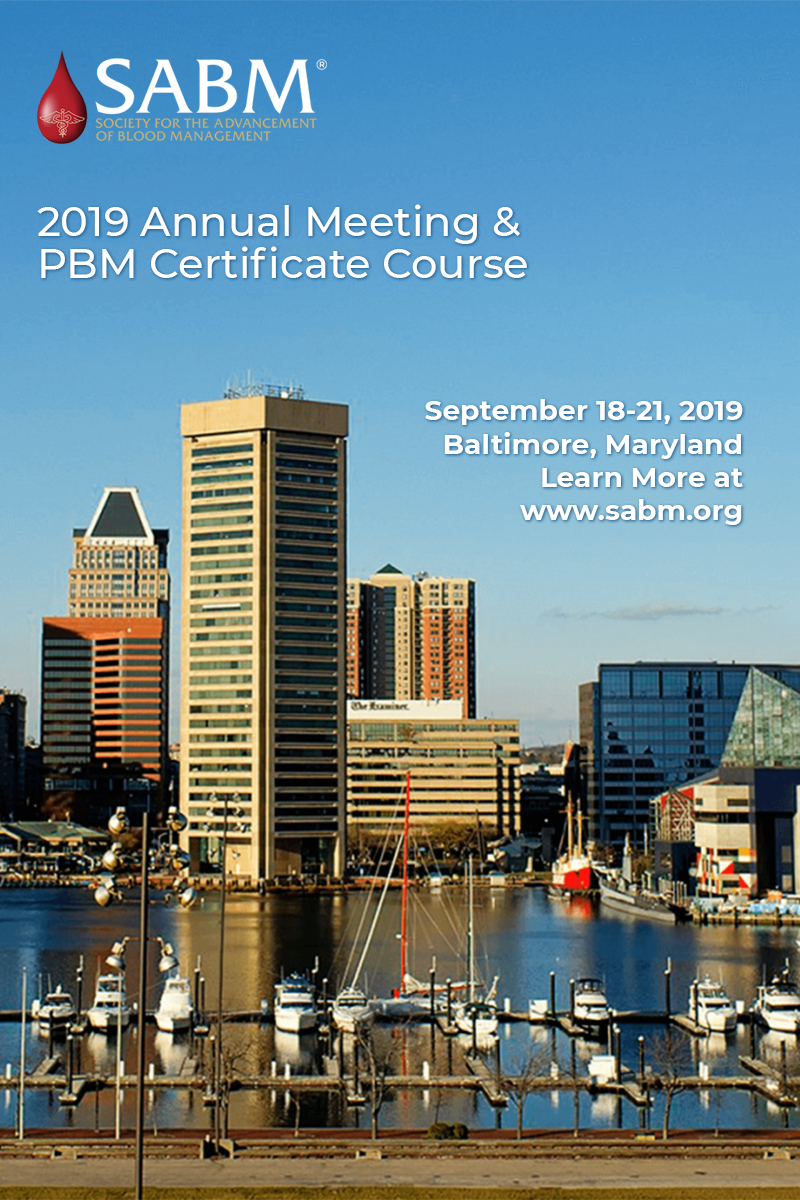 ---

Please consider making a donation to your Society. Your donations will help us to improve the lives of people throughout the world through Patient Blood Management.
---
SABM 2019 Newsletter Publication Schedule

March | July | November

Carolyn Burns, MD
Editor

Tiffany Hall, RN
Associate Editor

Sherri Ozawa, RN
Kevin Wright

Contributors for This Issue
Allison Jones, PhD, RN 
Becky Rock, RN
James Brown, MHA, CCP, LP
Seth Perelman, MD, FASA
Keck PBM Steering Committee 
Larry Burns, FACHE
Tamara Glover, MSc, CPHQ (on behalf of WA State Hospital Association) 
Marketing
Carmen Melseth

SABM Officers and
Directors 
---
© 2019 Society for the Advancement of Blood Management
350 Engle Street
Englewood, NJ 07631 USA
Phone:
 (928) 551-6400
Fax:
 (877) 944-2272
EMAIL:
[email protected]
SABM Newsletter Welcome March 2019
2019 is upon us and we are already seeing a flurry of activity and new opportunities for SABM. The 2018 Annual Meeting represented the highest attendance of any previous meeting, a host of new members, affiliates, and global partnerships, all of which has propelled us forward into an excellent position for this year.
The success of the on-site SABM Certificate Course has led to the evolution of the on-line course now available to members and hospital affiliates. Our PBM Toolkit is soon to be released which will provide comprehensive PBM materials aligned with SABM Standards and the Quality Guide.
SABM members continue to flourish with research and publications in numerous peer-reviewed journals. Congratulations to all involved in this scholarly activity as this pushes the PBM agenda across a broad range of clinical specialties, both nationally and internationally.
We are maintaining and expanding SABM affiliations with healthcare provider educational networks such as Univadis and BloodBankGuy, with professional organizations such as NATA, and participation in national campaigns such as Choosing Wisely®. Our valued industry partners likewise continue to assist us with on-going input and support.
These efforts are featured and linked via the newsletter, our website, and social media. Please take advantage of any and all of these.
On a personal note, I would like to encourage all members, new and old, to become even more involved this year with SABM committees, newsletter content, research, and outreach. Your time and talent are what fuel this organization, keeping our mission moving and providing fresh, innovative content.
Please enjoy this latest newsletter edition. Our team looks forward to connecting with you in this exciting new year.
Best,
Carolyn Burns, MD, Editor
---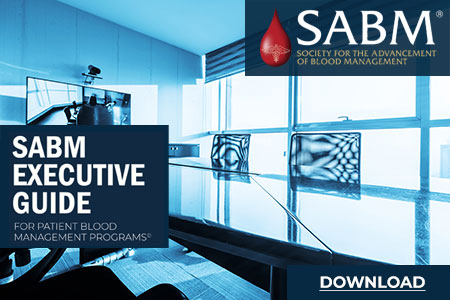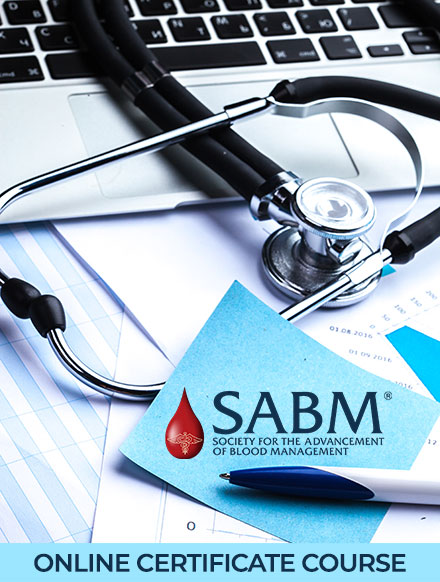 ---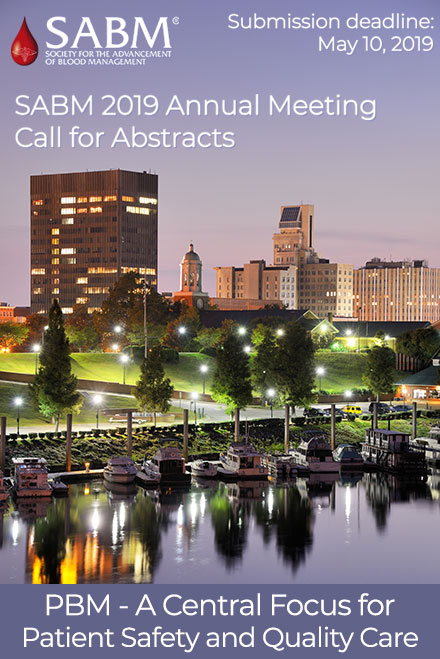 ---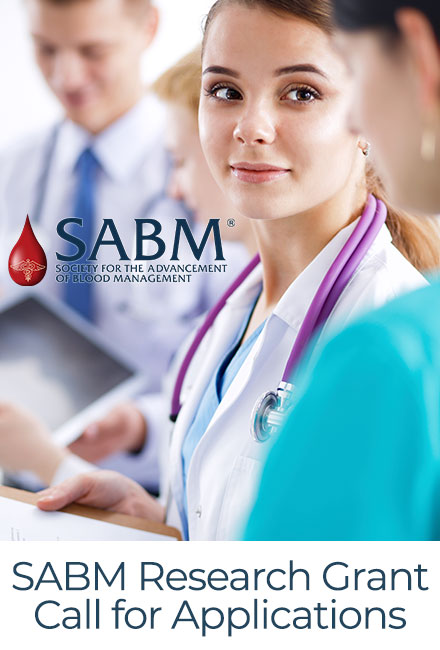 ---

Consider submitting your future manuscripts in PBM for peer review and publication in this new section. The success of this endeavor will depend on the provision of material to make it lively and attractive to our colleagues and other professionals in the field.

Members Invited to Submit Papers CLICK HERE