JULY 2019 
ISSUE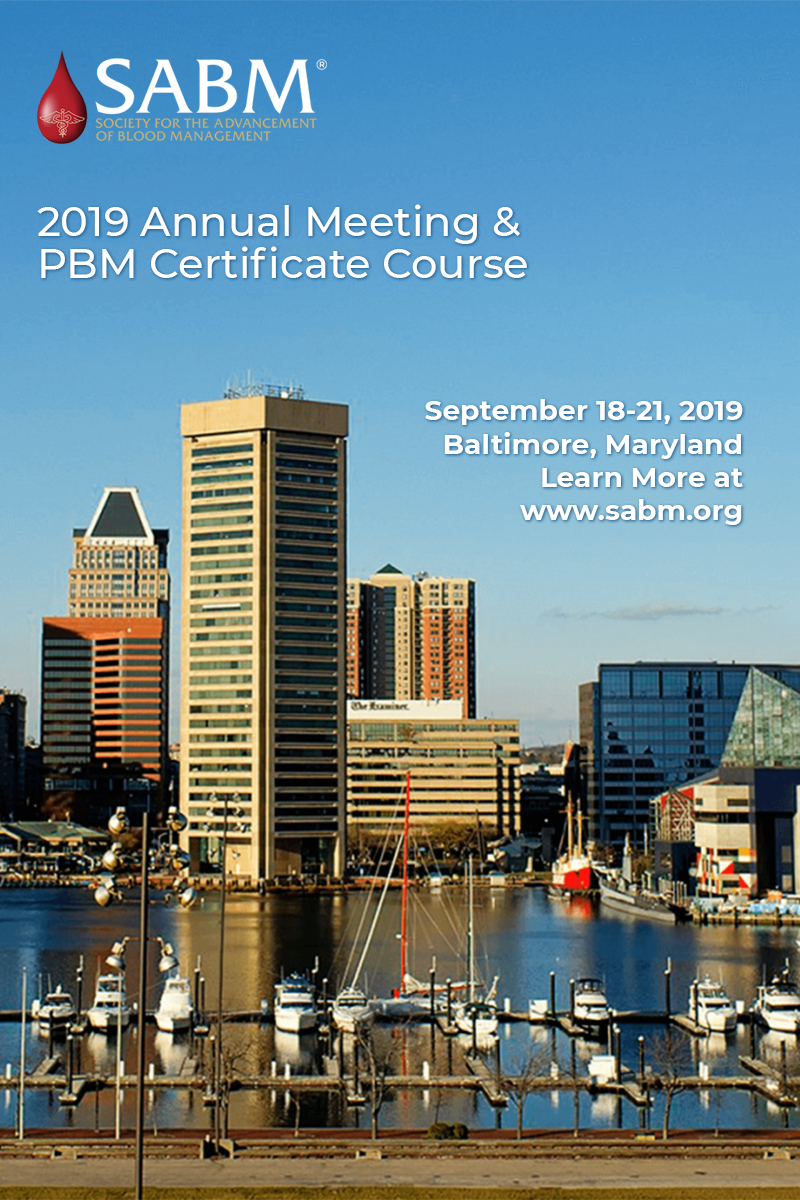 Early registration ends
August 2!
---

Please consider making a donation to your Society. Your donations will help us to improve the lives of people throughout the world through Patient Blood Management.
---
SABM 2019 Newsletter Publication Schedule

March | July | November

Editor: Carolyn Burns, MD
Associate Editor: Tiffany Hall, RN
Sherri Ozawa, RN
Kevin Wright

New Newsletter Team Members
Majed Refaai, MD
Christine Cahill, MS, BSN, RN
Mary Ann O'Brien, RN, MSN, CCRN, CNE
Contributors for This Issue
Ananthi Krishnamoorthy, MD
Robin Ortega, RN
Danielle Dropkin, BS
Allison Jones, PhD, RN 
Marketing
Carmen Melseth

SABM Officers and
Directors 
---
© 2019 Society for the Advancement of Blood Management
350 Engle Street
Englewood, NJ 07631 USA
Phone:
 (928) 551-6400
Fax:
 (877) 944-2272
EMAIL:
[email protected]
SABM Newsletter Welcome July 2019
We are approaching the middle of 2019 and with this comes the mid-year SABM Newsletter.  As your current editor and with Tiffany as associate editor, we always look forward to sharing the highlights, hot topics, news and updates in the world of Patient Blood Management.  This particular edition also comes with exciting announcements regarding the Newsletter Team.  
As Sherri moves into her new role as SABM President this coming Fall, her focus will obviously be changing.  She will, of course, remain connected to the Newsletter via the President's Letter.  Tiffany and I thank her for all of her contributions and guidance she has given over the years.
We are likewise happy to introduce the new members of the Newsletter Team:  Majed Rafaai MD, Christine Cahill RN, and Mary Ann O'Brien RN.  Read their bios below.  They all come with extensive experience in PBM and have been longstanding active SABM members.  This group has already brought new material for content and outreach you will see in this current edition. We welcome them and look forward to all their future contributions. 
Our current team member, Kevin Wright, will take the reins as editor as I step away. Kevin has brought such wonderful insight for content along with his outstanding writing skills. He is well-suited for this position. Dr. Rafaai will step into Tiffany's position as associate editor. We welcome his expertise in PBM, his new ideas and the commitment he brings to the table.
A resounding thank you to all of the previous contributors that helped Tiffany and me these many years.  Personally, this was my first experience with an ongoing newsletter and one of my first "assignments" as a SABM member.  Tiffany and I have gained so much from the opportunity to serve in this capacity.  As with the "old" team, the new team values any and all input, ideas and contributions.  The Newsletter is here on behalf of the membership and hopefully reflects your initiatives and needs.
Again, many thanks, welcome to the new group and we look forward to connecting in Baltimore at yet another terrific Annual Meeting.
Most sincerely, Carolyn Burns and Tiffany Hall.
---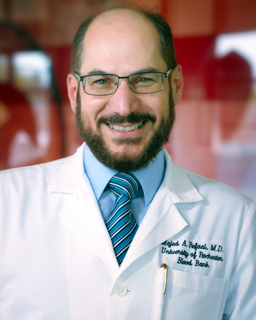 Majed A. Refaai, MD
Associate Professor of Pathology and Laboratory Medicine
University of Rochester Medical Center
Rochester, New York
Dr. Refaai is an Associate Professor of Pathology and Laboratory Medicine at the University of Rochester Medical Center in Rochester, New York. He is also the director of thrombosis and hemostasis lab, the Associate Director of the Transfusion Medicine/Blood Bank, and the associate director of clinical laboratory department at Strong Memorial Hospital in Rochester. Dr. Refaai also has an appointment in the internal medicine/hematology department at strong memorial hospital as an Associate Director of Therapeutic Apheresis unit. Dr. Refaai received his medical degree from the Aleppo University School of Medicine in Syria. He then joined Massachusetts General hospital/Harvard University in Boston, MA as a research fellow in a special coagulation research lab. Dr. Refaai completed a residency in clinical pathology at the Washington University School of Medicine in St. Louis and held a fellowship in transfusion medicine at the University of Texas Southwestern in Dallas. His research focuses on the in vitro and in vivo effects of ABO antibodies on platelet function, coagulation, and endothelial cell function. He is also involved in clinical trials of emergency reversal of coagulopathy, as well as treatments for deep vein thrombosis and thrombotic thrombocytopenic purpura.
---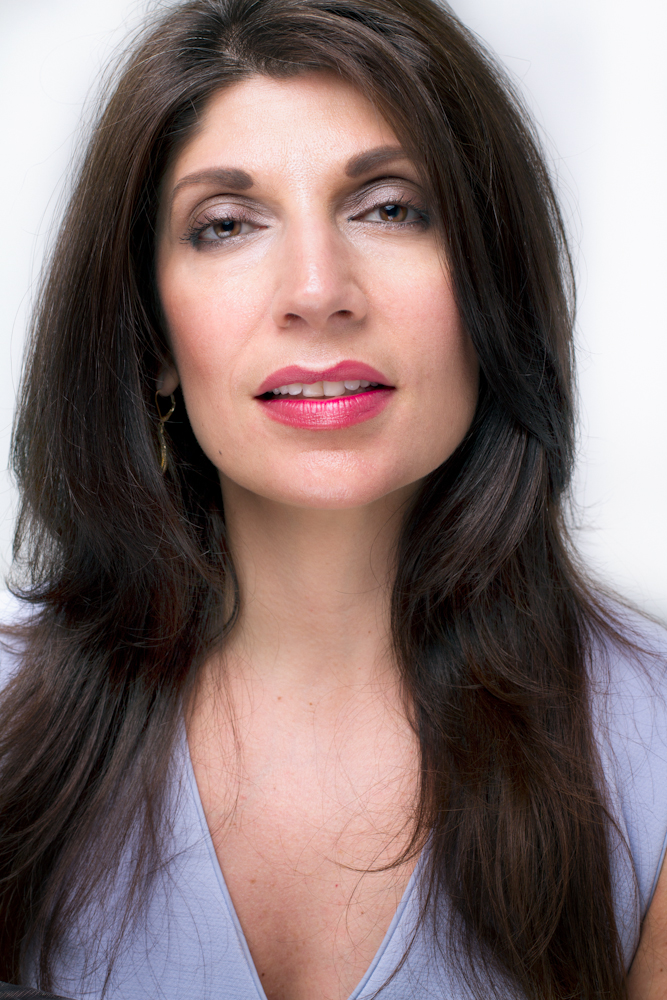 Christine Cahill MS, BSN, RN
Coordinator Patient Blood Management Program
University of Rochester Medical Center
Rochester, New York
Christine is the Nurse Coordinator of the Patient Blood Management Program at University of Rochester Medical Center. She has earned her Master's degree in Medical Management from the William H. Simon School of Business Administration and her Bachelor's degree in Nursing from the State University of New York at Brockport College. She is a certified Lean Practitioner and earned certification in the fundamentals of Patient Blood Management. Her clinical background is in critical care of pediatric patients with congenital heart defects. In her current position Christine has used her expertise to launch numerous blood management initiatives and educate staff on best practices related to proper utilization and transfusion of blood products.
---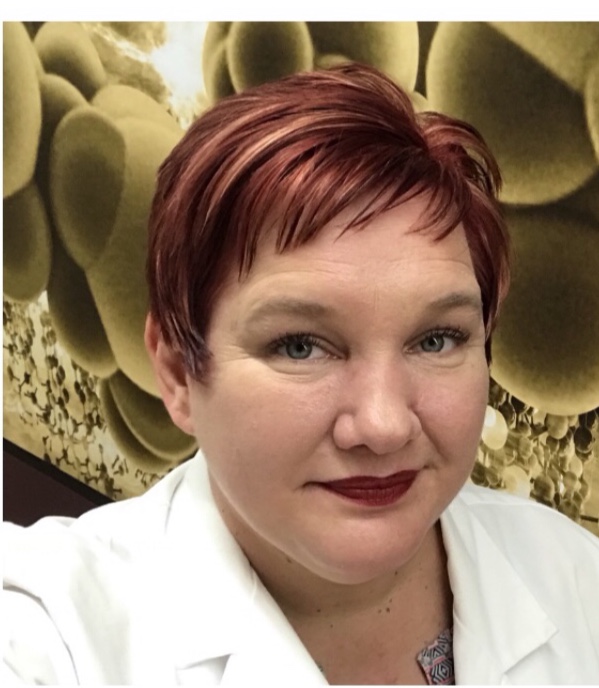 Mary Ann O'Brien, RN, MSN, CCRN, CNE
Operations Manager
Patient Blood Management, Geisinger
Mary Ann is presently the Operations Manager for the Patient Blood Management Program at Geisinger, an eleven-hospital system in Northeast and Central, Pennsylvania. 
Mary Ann has been working in the field of Patient Blood Management since 2013. The Geisinger PBM program supports patients across an eleven-hospital system. Since becoming manager, Mary Ann has transformed the program into a strong comprehensive, interdisciplinary, patient centered program of pre-operative management, inpatient and outpatient nurse and pharmacy driven anemia management, and bloodless medicine services. 
Since completing her nursing education in Pennsylvania in 2013, MaryAnn's experience as a registered nurse and educator includes work across a variety of fields with her expertise primarily in intensive care and obstetrics. Mary Ann has current certifications in critical care and education. She is presently working on completion of her PhD. 
Mary Ann currently volunteers and fundraisers for several community and international organizations related to her personal and professional interests including: 
SABM PBM Mentor
AABB PBM Mentor
SABM Nursing and Education Workgroup
SABM Newsletter Committee
SABM Certificate Course Workgroup
Board Member at Wyoming Area School Girls Lacrosse
Board Member at Wyoming Area School Girls Soccer
Active Member of The Carpatho-Rusyn Society
St. Stephen's Holiday Project Annual Volunteer
Commission on Economic Opportunity Operation Hunger Annual Volunteer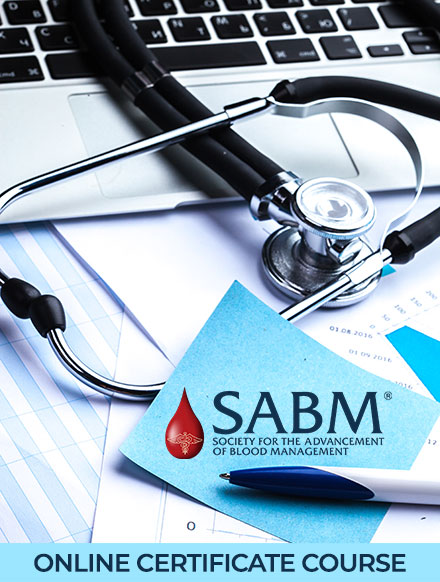 ---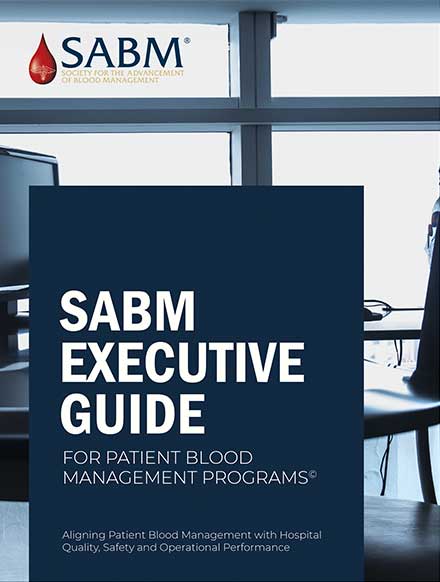 ---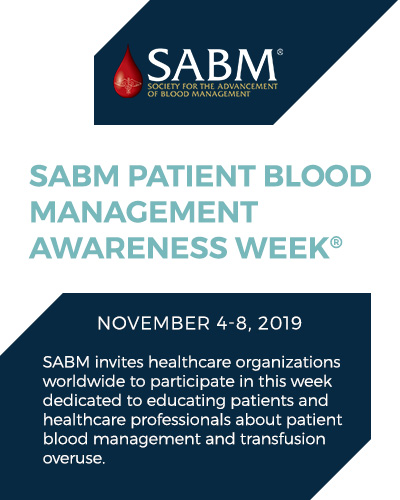 ---

Consider submitting your future manuscripts in PBM for peer review and publication in this new section. The success of this endeavor will depend on the provision of material to make it lively and attractive to our colleagues and other professionals in the field.

Members Invited to Submit Papers CLICK HERE